School Family, I need to make you aware that there has been an incident in the community, that is in close proximity to the school. This incident has involved police and first responders. This incident has NOTHING to do with any staff or students of Englewood School. I want to assure you that your child is safe and taken care of and our school day will carry on as normal. We take pride in making sure your child is always safe while in our care.

Just a reminder, Friday is the last day to purchase a yearbook.

Reminder, we have our Family Forestry Night at 5:00 for grades 4-8. We have some fun activities planned for this event that students will really enjoy such as painting, building a birdhouse, and planting their own tree! We will also have a guest speaker from TWRA. Please come and bring your child! Refreshments will be provided.

We have had several call asking about strawberry prices. They are $29.00 a flat. Thank you!

Check out what's going on in and around McMinn County Schools for the month of January! We hope everyone has a happy New Year!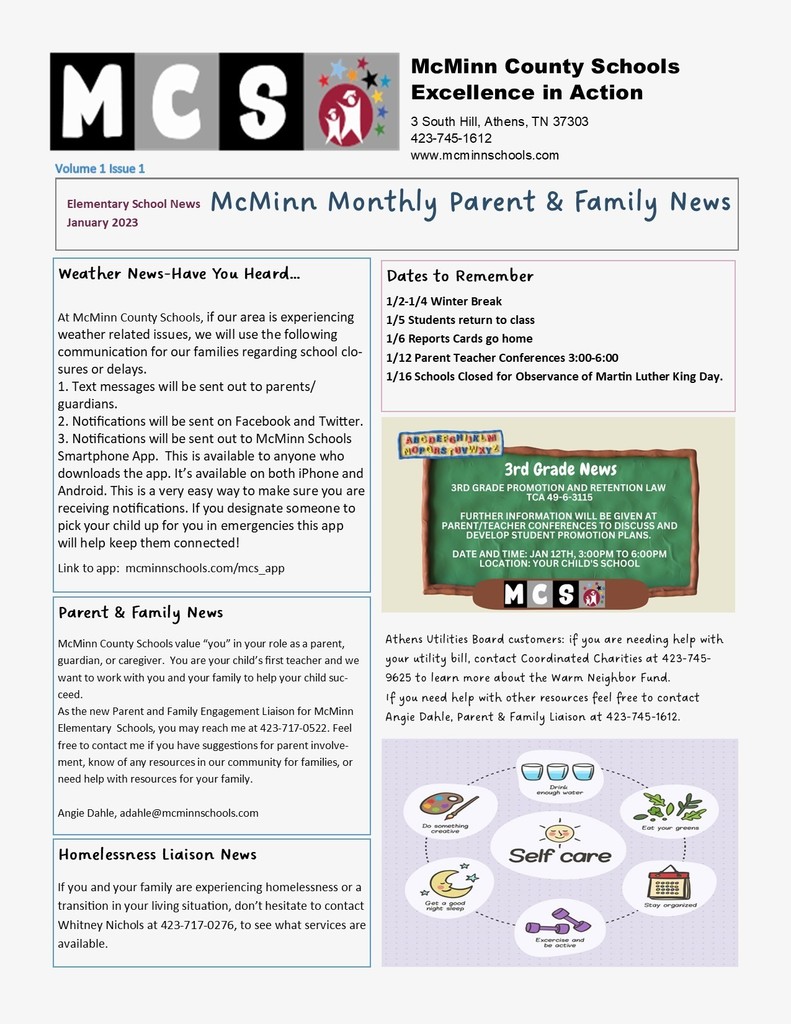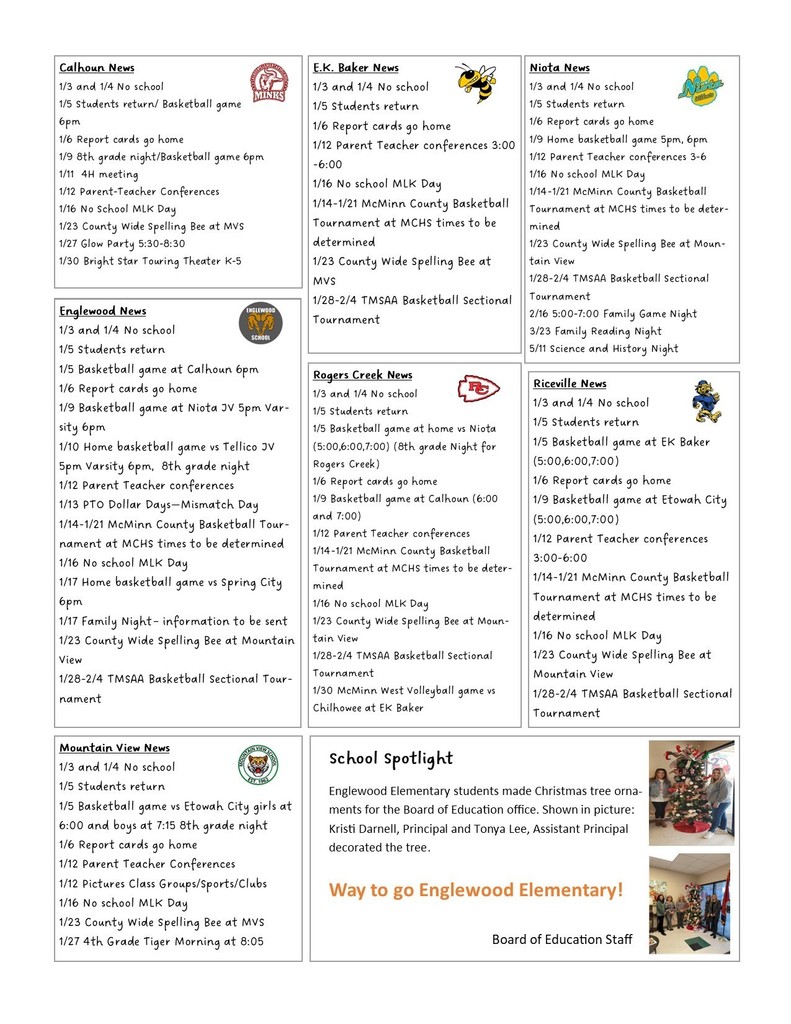 It's School Lunch Hero Day! We love our school lunch crews! Thank you for all you do!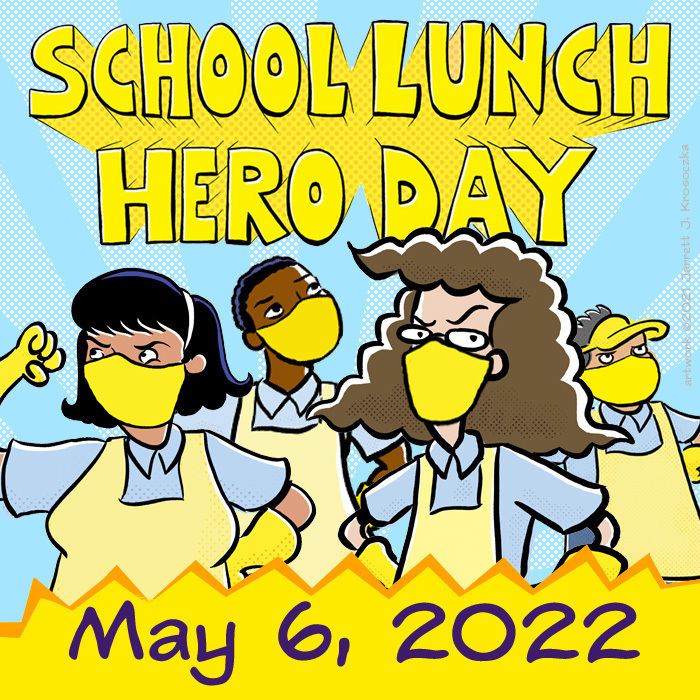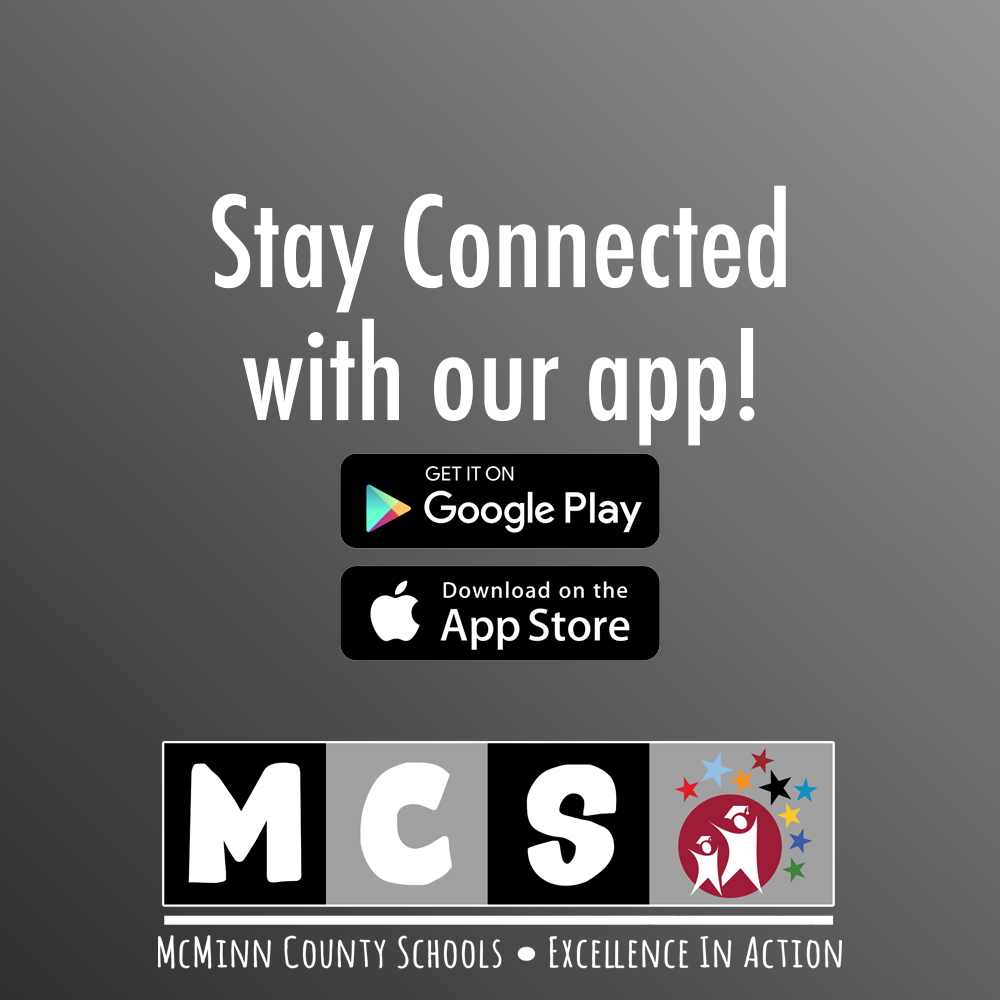 Welcome to our new website! We're in the process of launching new sites to hang out and watch for some awesome new changes!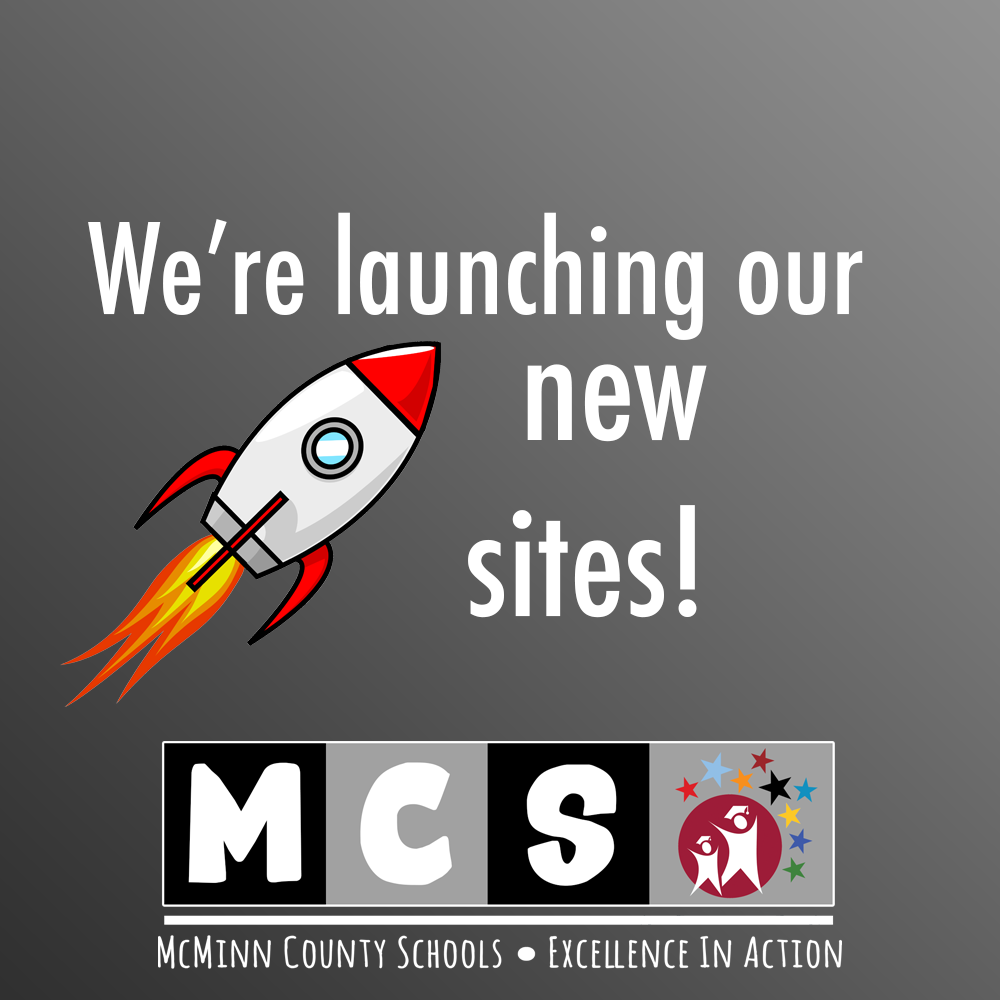 Back to School! We're updating our Events Calendar for the 2021-2022 School Year. First day of classes is August 9 (early dismissal).